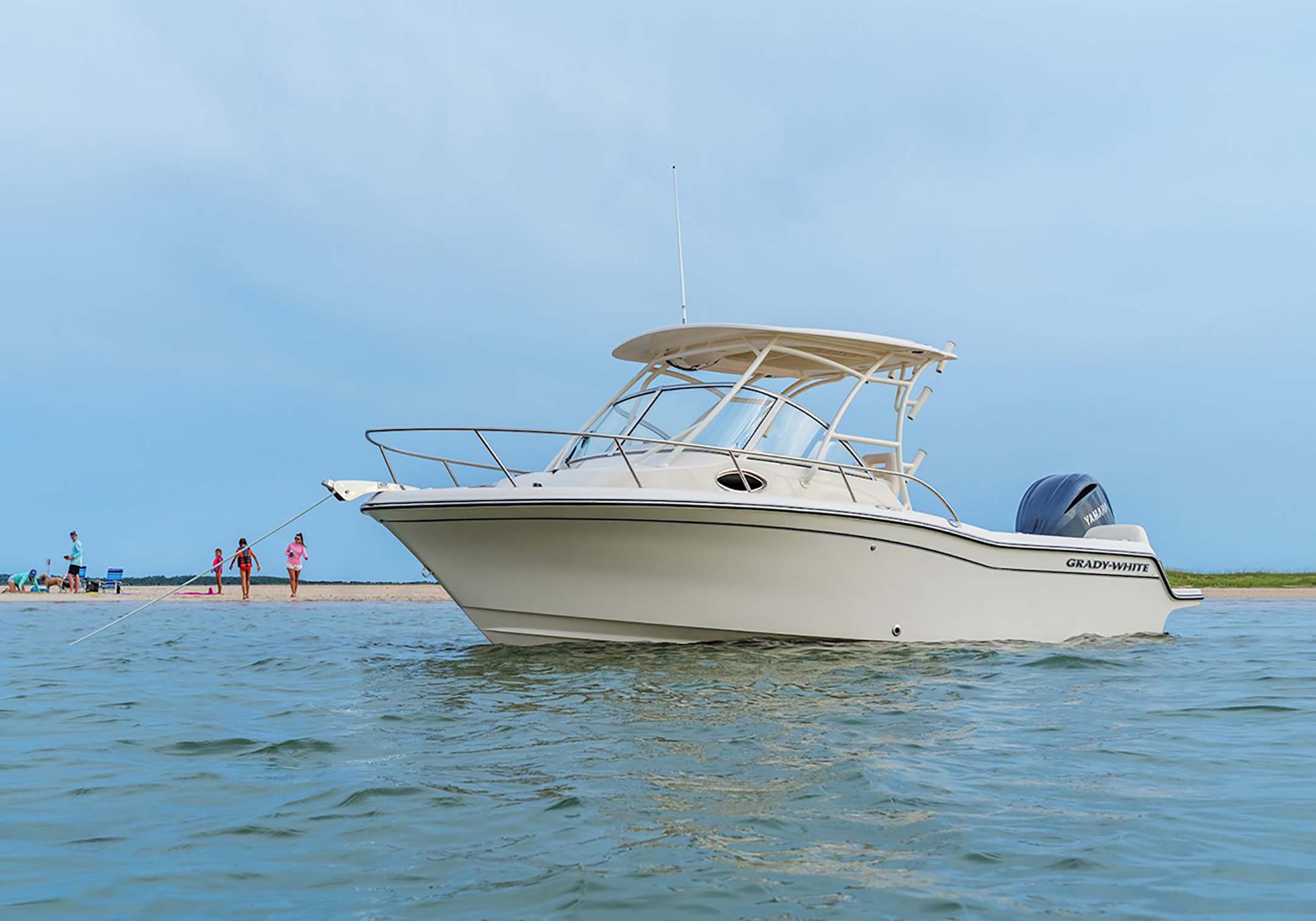 Grady White Adventure 218
Grady-White's all-new Adventure 218, a go-anywhere, do-it-all, reimagined version of the original walk around cabin design. The new 218 is sleek and stylish, built on Grady's heritage of superior performance, exceptional quality, seaworthy-safety, and versatility. Designed for both the devoted angler and families that fish, play, and overnight, the 218's wider beam provides a more spacious walk around and cabin. The addition of integrated swim platforms and pivoting aft seat backs affords more room for the angler to fight fish while also providing easy access for water sports. The curved windshield and signature sheer line yield an updated profile that adds to this boat's head-turning appeal. Get your new RV for the water today – the Adventure 218!
View Product
Details
LOA (Length Over All):
23'3" (7.09 m)
Weight w/o Engine:
3650 lb. (1656 kg)
Cockpit Depth:
25" (0.64 m)
Max HP (horse power):
250 (187 kW)
Fuel Capacity:
100 gal. (378.5 l)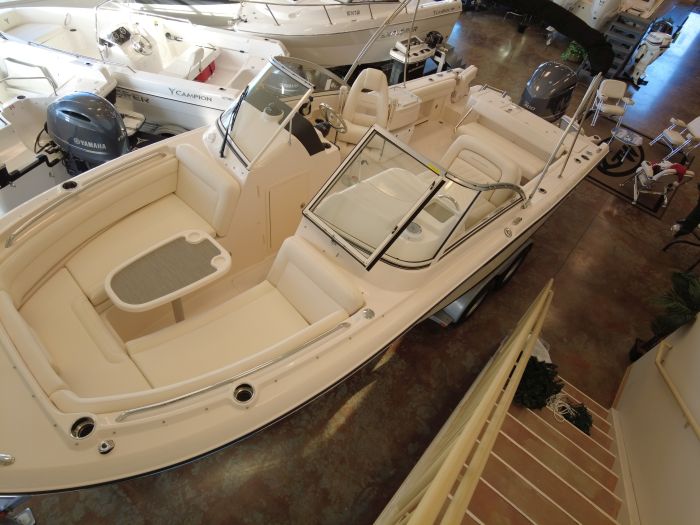 Grady White Freedom 235
Loaded with big boat features, the Freedom 235 is the best built family boat–perfect for both fishing and cruising. The sleek, forward-thinking design is a real head turner, and when you climb aboard, the expansive beam evokes a large boat feel. An oversized head compartment, freshwater cockpit shower, and sturdy transom door providing access to swim or dockside boarding platforms are just added conveniences not typically found on boats this size.
View Product
Details
LOA (Length Over All):
25'7" (7.80 m)
Weight w/o Engine:
4050 lb. (1837 kg)
Cockpit Depth:
25" (0.64 m)
Max HP (horse power):
300 (224 kW)
Fuel Capacity:
115 gal (435 l)
Contact us about this boat